NBA 2K20 NBA PLAYER-ONLY TOURNEY
In order to try and make-up for no sports going on at the moment, ESPN hosted a player-only NBA 2K20 tournament.  Ronny 2k, a 2k game developer, chose what he thought were the best 2k players and created a bracket based on the players' in game ratings. The best players played the worst players based on the actual basketball skill, not their 2k ability. The tournament showcased 16 players with three different rounds. The teams for each player were randomized each round with each game having 6 minute quarters. Devin Booker (86 overall), a Kentucky native, defeated Deandre Ayton (85 overall) in the championship. Booker was a 5 seed and had to beat Michael Porter Junior and Rui Hachimura to get to the final. Ayton was a 10 seed and had to beat Zach Lavine and Patrick Beverly in order to face off against Booker. After winning, Booker won $100,000 to give to a charity of his choice and his own Galaxy Opal card in NBA 2K20.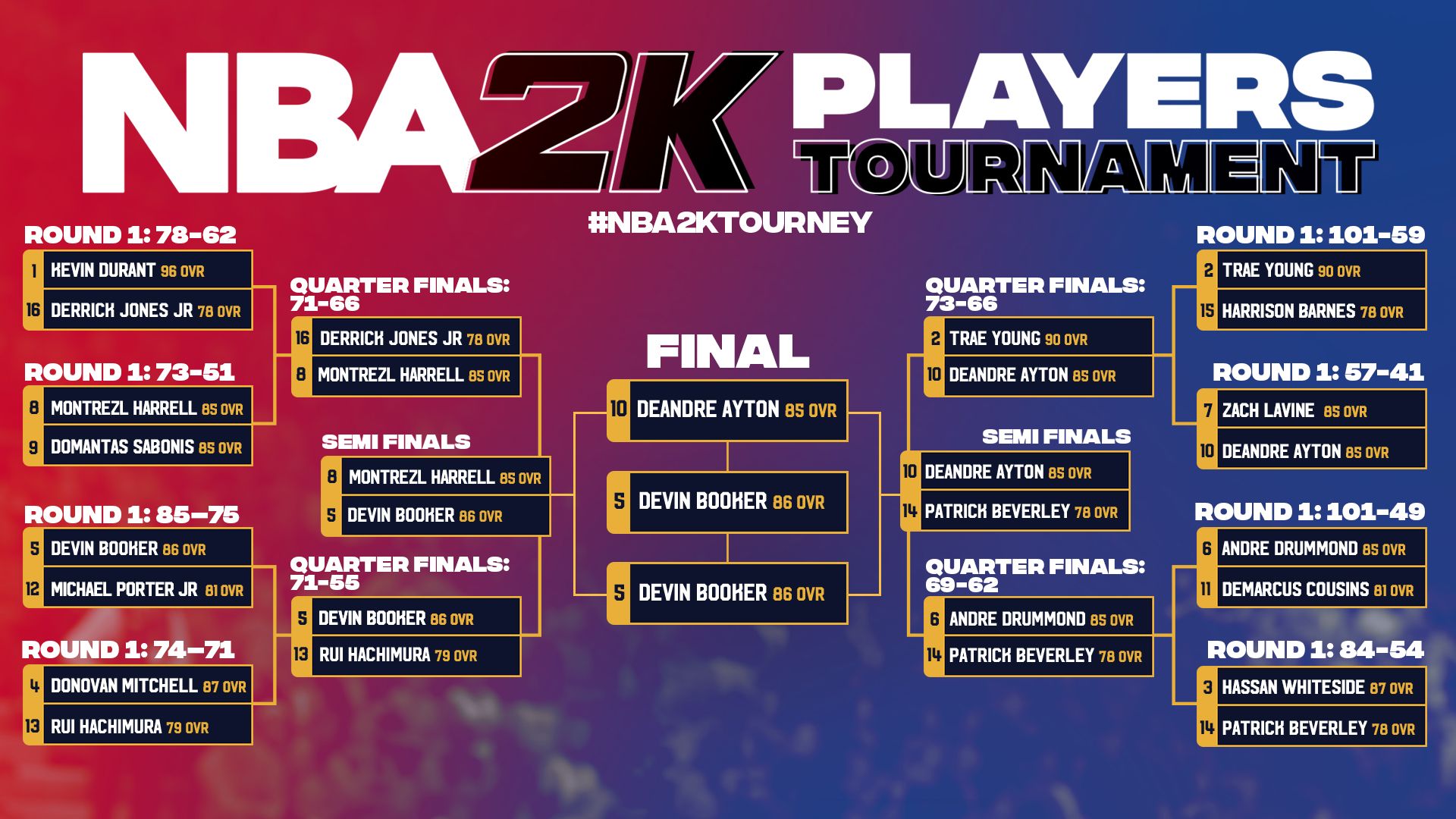 About the Writer
Aaron Abrahamson, Staff Writer
Aaron Abrahmason is 6 foot senior who pursues a career as a TikTok influencer. He spends his free time listening to Jacob Sartorius and the Jonas Brothers....